Inon MRS Olympus 50 Port (without MRS Control Ring)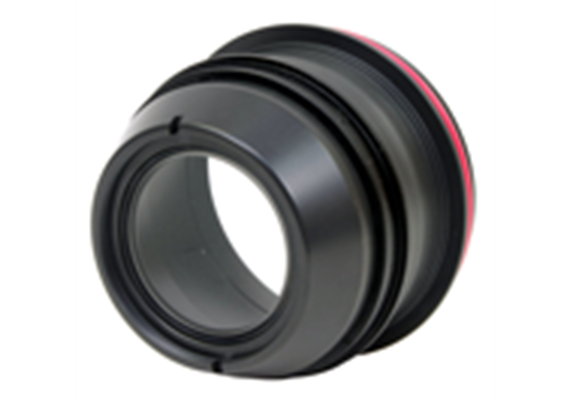 Description
This product does not have a MRS Control Ring which controls focus ring of a lens, and ideal for people who only use auto focus operation or use Olympus focus gear「PPZR-E04」. Optional 「MRS Control Ring (60/60II/100UII/100UIII/Olympus50)」 is available to upgrade this product to「MRS Olympus 50 Port (with MRS Control Ring)」.
The lens port uses an optical glass with multi coating for high image quality.
INON UCL-330 Close-up Lens or UCL-165M67 Close-up Lens can be directly attached on this port. You can mount/dismount Close-up lens underwater depending on a subject with different focusing distance.
Compatible Underwater Housing:
Olympus PT-E01(Digital SLR E-300)

Olympus PT-E02(Digital SLR E-330)

Olympus PT-E03(Digital SLR E-410)

Olympus PT-E05(Digital SLR E-520)

Olympus PT-E06(Digital SLR E-620)
Compatible Lens:
Olympus ZUIKO DIGITAL ED 50mm F2.0 Macro
Compatible Teleconverter / Underwater Lens Port Extension Ring:
Olympus ZUIKO DIGITAL 1.4x Teleconverter EC-14
Olympus Underwater Lens Port Extension Ring PER-E01
Specifications:
Dimensions: Diameter 106mm/4.2in / Length 79.4mm/3.1in

Weight: 267g/9.4oz (air)

Depth Rating: 60m/197ft

Material: Corrosion-resistant aluminum alloy / Rigid black alumite
Optical glass / inner multi coating