Ikelite Trim Weight System for DSLR & Mirrorless Housings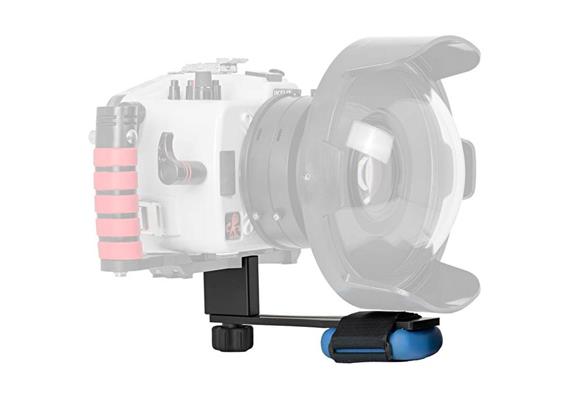 Description
Adjust the balance and buoyancy of your Ikelite DSLR or mirrorless housing. Our Dry Lock underwater housings are designed to keep travel weight at an absolute minimum. These housings and lens ports are so light that, depending on the camera and lens you are using, some systems may actually be positively buoyant. Adding weight to the system can make it even easier and more comfortable to shoot underwater.
The trim weight system attaches to the bottom of the aluminum base in seconds without any tools required. A large soft-touch knob allows for quick adjustments forward and backwards for the perfect balance based on the length of your lens port.
A universal buckle and strap design allows you to use a standard scuba weight. Simply borrow a weight at your destination rather than adding it to your luggage. Accepts most standard dive weights up to 5 lb (2.3 kg).
Compatibility
Base with Left Quick Release Handle # 4066.67
Base with Dual Quick Release Handles # 4077.68
Base for DL and FL Housings # 4077.66
In the Box
Trim rail
Elastic strap
Vertical spacer
Attachment knob
Specifications
Bar 8.75 x 1.5 x 0.25" (222 x 38 x 6 mm)