Inon MRS Olympus 50 Port (with MRS Control Ring)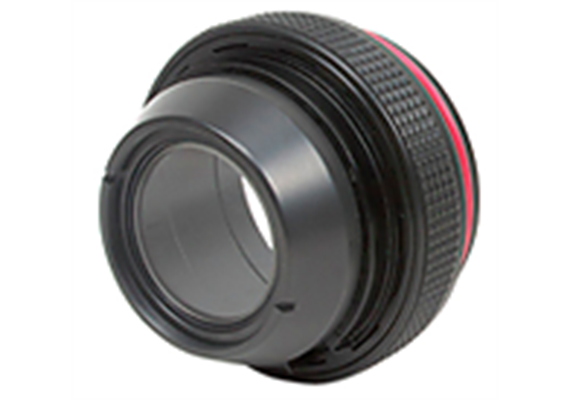 Beschreibung
The INON unique "MRS system" uses magnetic attraction (MRS Magnet Ring Set sold separately) to rotate lens barrel for manual focusing like as land operation of a camera. The MRS system does not use mechanical gear for smooth manual focusing with minimum torque which is great advantage in macro shooting. The "MRS system" is free from a drawback of conventional underwater housing to operate a macro lens having large extension amount by a small control dial. Olympus E system user can benefit this very well established "MRS system".
The lens port uses an optical glass with multi coating for high image quality.
INON UCL-330 Close-up Lens or UCL-165M67 Close-up Lens can be directly attached on this port. You can mount/dismount Close-up lens underwater depending on a subject with different focusing distance.
Compatible Underwater Housing:
Olympus PT-E01(Digital SLR E-300)

Olympus PT-E02(Digital SLR E-330)

Olympus PT-E03(Digital SLR E-410)

Olympus PT-E05(Digital SLR E-520)

Olympus PT-E06(Digital SLR E-620)
Compatible Lens:
Olympus ZUIKO DIGITAL ED 50mm F2.0 Macro
Compatible Teleconverter / Underwater Lens Port Extension Ring:
Olympus ZUIKO DIGITAL 1.4x Teleconverter EC-14
Olympus Underwater Lens Port Extension Ring PER-E01
Specifications:
Dimensions: Diameter 114.5mm/4.5in / Length 79.4mm/3.1in (incl. MRS Control Ring)

Weight: 396g/14.0oz (incl. MRS Control Ring, air)

Depth Rating: 60m/197ft

Material: Corrosion-resistant aluminum alloy / Rigid black alumite
Optical glass / inner multi coating