TRT s-TURTLE TTL-Converter for SONY MILC systems / MOBIE Version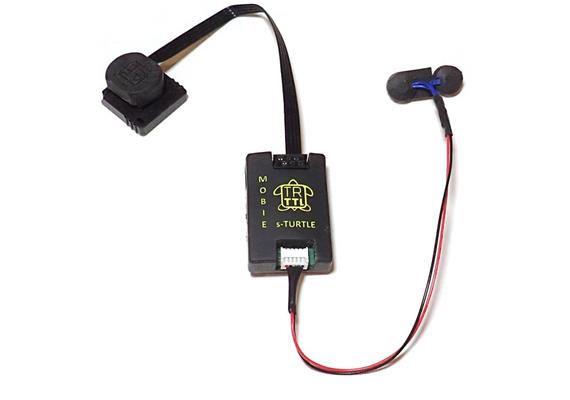 Descrizzione
Turtle "MOBIE" TTL converter for Sony cameras.

This TTL adapter works with SONY MILC system cameras. You can switch between TTL and MANUAL mode with a DIP switch.
You can also use the micro-switch to set the underwater flash model used. The Turtle Sony TTL control then works perfectly, optimized for the selected flash.
The MOBIE version of the Sony TRT Turtle allows the device to be installed in all common underwater housings available on the market.

Thanks to the fact that the device itself is not pushed onto the hot shoe (as with the regular model), but only the hot shoe, there is no problem finding a place for the rest to "supply" it. The main device can be stowed somewhere in the case by means of the supplied Velcro fasteners. The hotshoe is connected to the TRT device with extra long cables. From there the cable with self-adhesive LED triggers goes to the corresponding "optical output". With transparent housings, this trigger can be placed practically anywhere. The optical cable for the flashes is then attached to the outside of the opposite housing. If you are not sure, please contact us - we will find a solution.

Important: For perfect optical operation, a multicore fiber optic cable must be used!
We have achieved perfect results with the new optical high-end cable Prod Nr.: 26216 from Nauticam. This was specially developed for use with optical TTL triggers.
The Sony TTL-TURTLE has already been tested with the following Sony camera models and has been classified as perfectly working:
- Sony A9
- Sony A7II
- Sony A7S-II
- Sony A7R-II
- Sony A7R-III
- Sony A6000
- Sony A6500
- Sony A77M2

Works using optical and electrical cables (SyncCord) with follow underwater flashes:
- Sea&Sea YS-D1
- Sea&Sea YS-D2
- Inon Z-240 type 3,4
- Inon Z-330
- Inon D-200
- Inon S-2000

with electrical cables (sync cord):
- Ikelite DS160
- Ikelite DS161
- Sea&Sea YS-250

Scope of delivery:
- TURTLE TTL adapter (box)
- TURTLE LED BOARD for the use of optical cables
- Hotshoe connection with long cable