Weefine cavo fibra ottica lunga Sea&Sea - Sea&Sea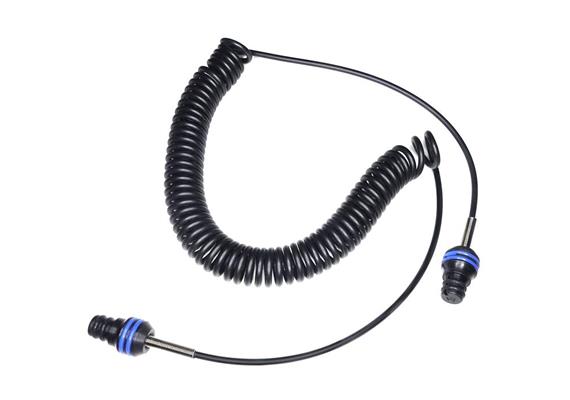 Descrizzione
Weefine underwater flash cable optical (fiber optic cable).
The underwater fiber optic cable is equipped with a special kink protection at the ends.
Each of the pins has two O-rings for a better hold in the socket.
The basic cable is a 1m long, spiral wrapped glass fibre optic with Sea & Sea type plugs (standard connectors) on both sides.
This optical underwater flash cable is suitable for all current underwater housings with an optical connector. It can also be used for optical TTL triggers such as the TRT-Electronics Turtle. In addition, sensitive UW lamp remote controls such as those from X-Adventurer or Weefine also benefit from the high transmission.
Equipped with multi-core fiber optic cables for optimum signal transmission and integrated strain relief. Compatible with fiber optic adapter for DS flashes and any Ikelite enclosure with fiber optic connectors. Also compatible with SEA&SEA and Olympus fiber optic connections.
Note: For use with INON flashes a connection adapter is required: e.g. the WFA21 from Weefine.